COVID-19: Find out what measures Radius Housing are taking in respect of our services and buildings so that we can reduce risks. Read more
Halloween at Skeoge Community Hub
Community Engagement
Skeoge Community Hub
For one day only, the Glenabbey Community Hub was transformed into a spooky house of horrors for the local residents. The main space in the hub became a 'Spooky Cinema' and outside we acquired the soft play double decker bus from the wonderful Triangle Castles which had some Halloween themed décor inside. For the kids we put on Hotel Transylvania on the big projector screen and arranged the beanbags and seating to make it feel like a cinema. Obviously we had loads of snacks and drinks to complete the experience!
When the event started the staff helping out and myself were blown away by the turn out. In the short 2 hour event we had 38 signed in the book. This was a phenomenal turn out for an event at the Hub, for such a limited space this number was almost full capacity but it was great to see it being utilised by the community. The kids took their pick between going nuts in the play bus or coming in and chilling out with their feet up and watching the film. I got the feeling some of the adults enjoyed the film and snacks just as much as the kids.
Feedback from the event: A Mother had bought her 2 kids along, one of whom had Autism and was confined to a wheelchair. She expressed how grateful she was for this event as it was the only thing happening over this holiday that she could take both of her kids along to. Both her kids had a ball. Off the back of this we took their details and were subsequently able to signpost this family to other local services offering Autism friendly events and programmes that they were not previously aware of.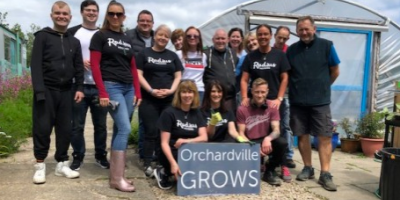 Tenant Engagement
Get the most out of your tenant experience and ensure there is something to suit everyone.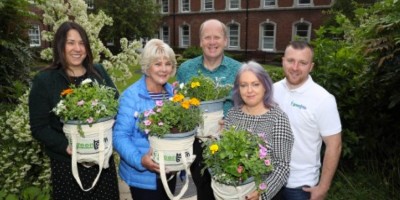 Events & Projects
get the most out of your tenant experience and ensure there is something to suit everyone.
How can I get involved?
We would love to have you on board to help Radius continually improve and grow. If you would like to get involved, please complete the form at the link below and one of our Tenant Engagement Team will be in touch shortly
How much will it cost me? Only your time! Those who attend our meetings will have their travel expenses will be reimbursed at the public transport rate.