COST-OF-LIVING: Find out what advice Radius Housing are providing to help our tenants through this difficult period. Read more
If our contact details for you are incorrect, please let us know by using the form below.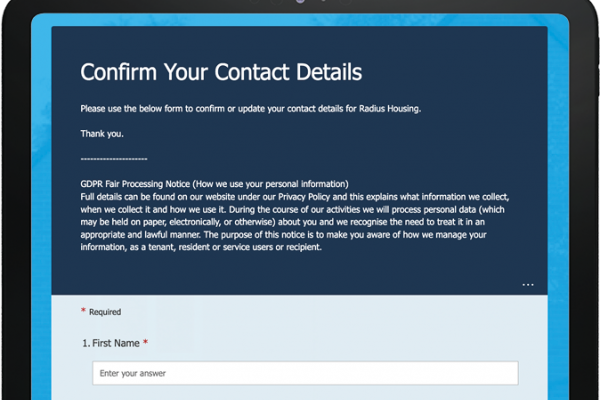 Keeping your details up to date allows us to provide better service and support to all of our tenants, through improved communications and response times.
Enquiry was submitted successfully.
Error sending enquiry. Please try again later.
GDPR Fair Processing Notice
(How we use your personal information)
Full details can be found on our website under our Privacy Policy and this explains what information we collect, when we collect it and how we use it. During the course of our activities we will process personal data (which may be held on paper, electronically, or otherwise) about you and we recognise the need to treat it in an appropriate and lawful manner. The purpose of this notice is to make you aware of how we manage your information, as a tenant, resident or service users or recipient.